Feel at Home in Mid City Flats
You'll love the spacious, modern elegance of our brand new construction apartments in Mid Wilshire. Inspired by the architecture of the Windy City, our pet-friendly community offers plenty of apartment and community amenities designed to make you feel right at home! With light and bright modern kitchens, in-unit washers and dryers, gated covered parking, sweeping views of LA, and many more to come, including an easy car charging station and a package delivery system, it's easy to make Mid City Flats your new home. Contact us today to schedule your personal tour!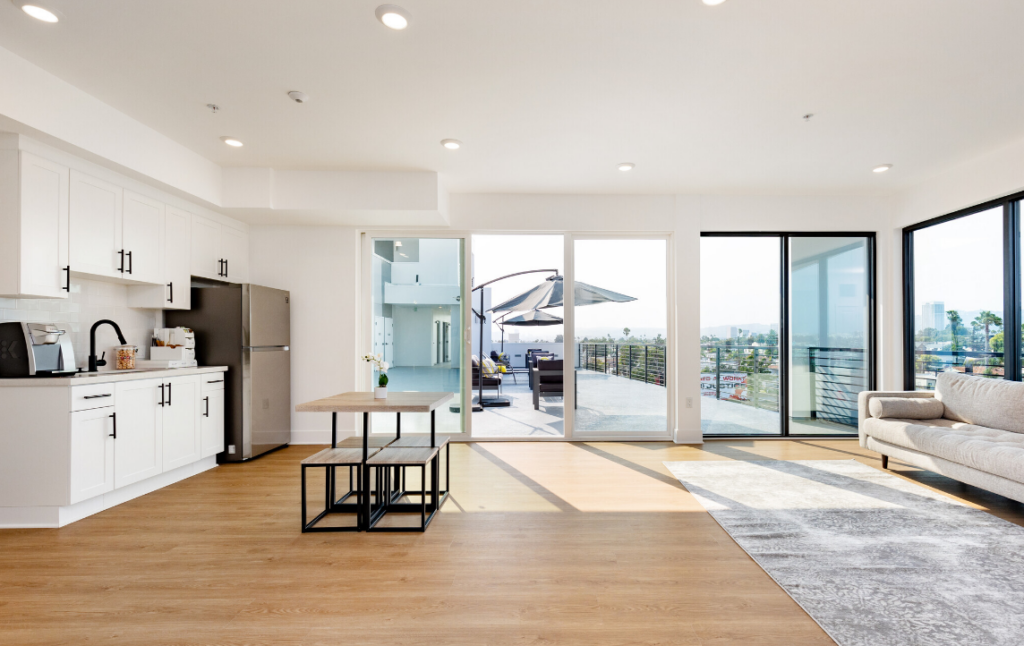 A spacious room on the 6th floor with stunning views of the Hollywood sign, this room is equipped with a bathroom and available as shared space to workout or hangout.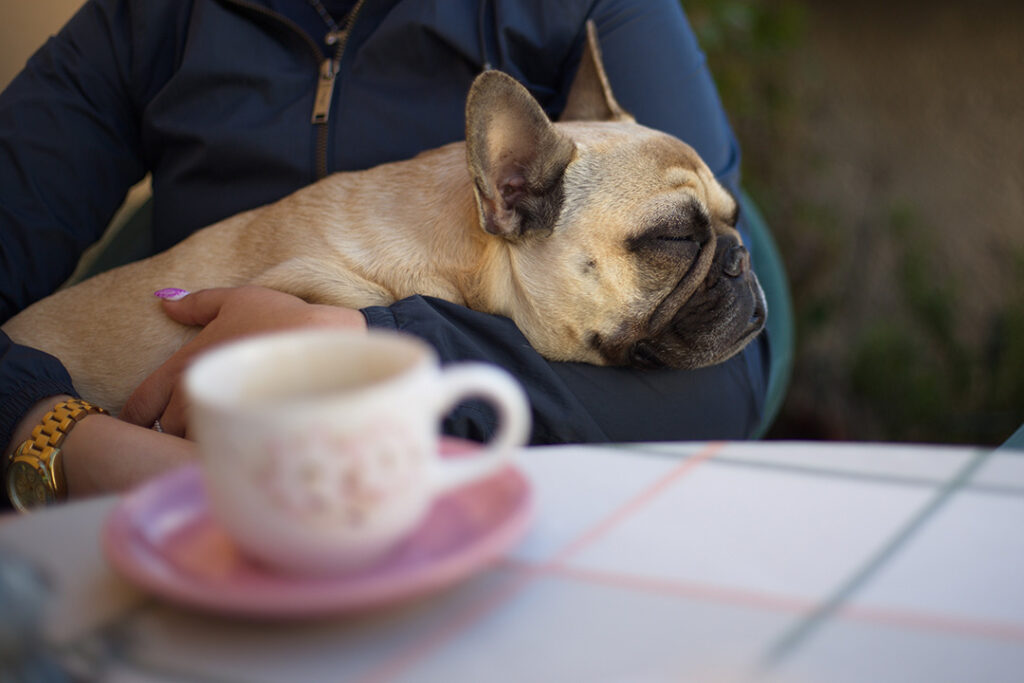 If you've got a dog or cat, finding a place to rent can be tough, especially if you're looking for a pet friendly apartment with all the amenities. At Mid City Flats, we know your pets are like family and welcome most pets for a one-time upfront fee of $300.

Deposit-Free Technology Is Finally Here: There is no need to tie up your funds. The days of your security deposit money being locked away, collecting dust, are over. Residents who qualify for Obligo are not required to pay a security deposit at this community. Instead, you can give a pre-authorization, allowing your community manager to bill you up to a limited amount, just like a security deposit.
You're Good For It: Obligo will securely test your bank account and available credit to see if you qualify for the deposit-free option. If you don't qualify, or if you prefer to pay a conventional cash deposit, you can do so using the same online process.
Don't Spend It All At Once: Obligo members have used the deposit money they saved for savings, to invest, or to reduce debt.
You're Still Accountable: If your community manager makes a charge against your pre-authorization, you will be able to pay the balance in installments using the payment method of your choice. Unreasonable charges may be disputed – just like a conventional cash deposit.
Deposit-Free Living Starts Here: When it's time to pay your security deposit you'll receive a secure link to join Obligo, with more details about this service. For more information, you're welcome to visit www.myobligo.com